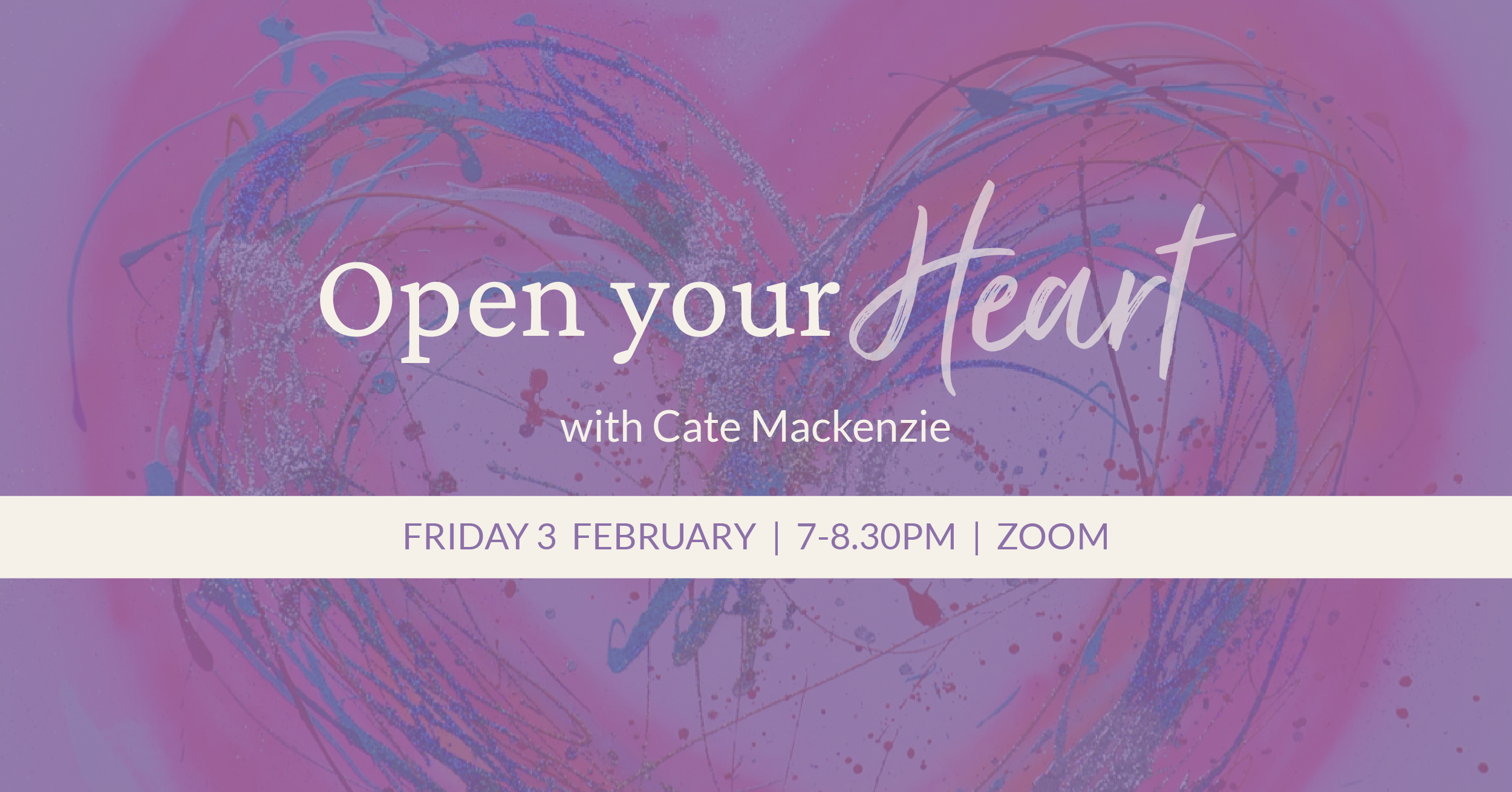 Open your Heart — Online Workshop
19
19 people viewed this event.
It's that time of the year where we are encouraged to think about love.
Would you like to connect to your inner world and listen to your heart?
Would you like a chance to open to your visions and be supported to feel into them?
What would you like in your life and what would you be open to if you had no fear?
In this 90 minute workshop, you will be invited to slow down and meditate on your heart. This is a beautiful opportunity to listen to what your heart might need and see what wishes emerge. Once you can dare to open your heart a little, you might be amazed what also might emerge for you.
You will be guided to slow down, connect with yourself and find a bit more of yourself.
You are warmly welcome to join, whether you are single or in a relationship.
When: Friday 3 February at 7-8:30pm GMT
Where: Online (a Zoom link will be sent after registration)
Cost: £10
Register here: https://buytickets.at/catemackenzie/832645
What people say
"Cate's Open your Heart workshop is fun, deep, moving and heart opening too as you'd expect. It helps you to become that much clearer about the strength of your own desires and it helps you to hear yourself more fully. Beautifully facilitated by the expert on all things love, sex, intimacy Cate — if you can, do go! It's recommended."
"Cate is a very talented soul and years ago helped me navigate through some very difficult times with a past love. I now find it easier to see the wood for the trees in the love department. These days the person I am truly in love with is myself. Thank you Cate"
"A heart opening evening and I made some beautiful connections. Thank you."
"Absolutely Fantastic! Cate is such an alive and enchanting practitioner! Thank you."
"Cate's coaching and workshop have been life changing for me. Her focus is on enabling clients to deeply embody the qualities they need to embody in order to achieve their goals. In this respect I've found her approach almost unique and incredibly powerful. Cate is also a wonderful human being, supportive, positive and a great model for how to operate successfully in this world by harnessing the power of love."
About Cate Mackenzie
Cate Mackenzie is a Sex and Relationship Therapist who has worked in six countries, was the Dating Coach for "The Undateables", Therapist for Channel 4's "Kinky Britain" and taught Jeremy Vine to flirt on "The Jeremy Vine Show" on Channel 5 as well as helping women with sex on Radio 4's "Woman's Hour". She has been running workshops since 1988 helping people to be open to relationships. She has two Podcasts — "Love, Pleasure & Joy" and "Cate Mackenzie's Meditations".