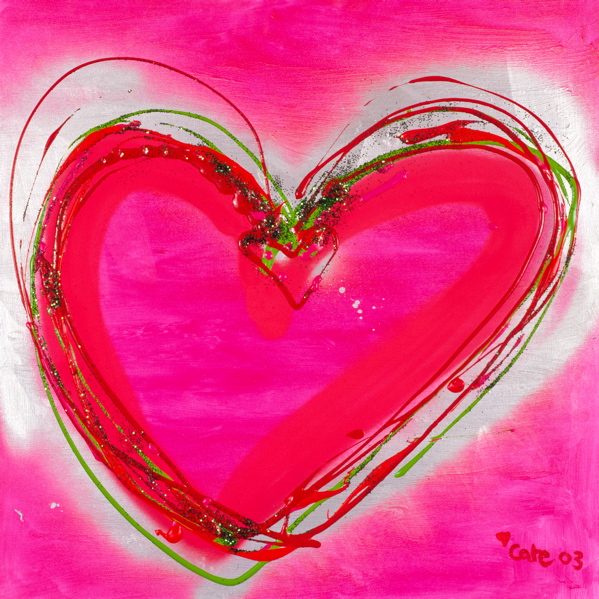 Open your Heart — Brighton
38
38 people viewed this event.
It's that time of the year where we are encouraged to think about love.
This can feel tender for many to dare to go to their heart. They may feel that there may have been experiences of loss and disappointment and it might feel too much to dare to open up.
In this workshop, you will be encouraged to do as little or as much as you want, to stay safe and also to take on the support of the group if that feels right.
Would you like to connect to your inner world and listen to your heart?
Would you like a chance to open to your visions and be supported to feel into them?
What would you like in your life and what would you be open to if you had no fear?
We will time to be together to slow down, move a little, meditate on your heart and what your heart might need and see what wishes might emerge. Once you can dare to open your heart a little you might be amazed what also might emerge for you.
There will be a talk and opportunities to meet with others in the group (sometimes I think that we are there not for the workshop but for the person you might meet there) and you will be guided to slow down, connect with yourself and find a bit more of yourself.
---
When: Saturday 11 February at 4.30-6pm GMT
Where: The Goddess Garden, Circle Studio, 15 Chorley Avenue, Saltdean, Brighton BN2 8AQ
Cost: £10
Register here: https://www.eventbrite.co.uk/e/the-goddess-garden-tickets-518125867417
---
What people say
"Cate is a very talented soul and years ago helped me navigate through some very difficult times with a past love. I now find it easier to see the wood for the trees in the love department. These days the person I am truly in love with is myself. Thank you Cate"
"A heart opening evening and I made some beautiful connections. Thank you."
"Absolutely Fantastic! Cate is such an alive and enchanting practitioner! Thank you."
"Cate's coaching and workshop have been life changing for me. Her focus is on enabling clients to deeply embody the qualities they need to embody in order to achieve their goals. In this respect I've found her approach almost unique and incredibly powerful. Cate is also a wonderful human being, supportive, positive and a great model for how to operate successfully in this world by harnessing the power of love."
About Cate Mackenzie
Cate Mackenzie is a Sex and Relationship Therapist who has worked in six countries, was the Dating Coach for "The Undateables", Therapist for Channel 4's "Kinky Britain" and taught Jeremy Vine to flirt on "The Jeremy Vine Show" on Channel 5 as well as helping women with sex on Radio 4's "Woman's Hour". She has been running workshops since 1988 helping people to be open to relationships. She has two Podcasts — "Love, Pleasure & Joy" and "Cate Mackenzie's Meditations".